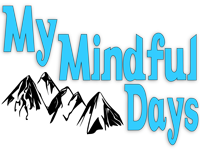 For a full account of the study, please review the Informed Consent document.
In short, we examined the daily impact of practicing mindfulness over a two-week time frame in the student population. The purpose of this study was to examine the effects of mindful practices on a day-to-day basis.
Many studies suggest that practicing various forms of mindfulness may lead to emotional, psychological, physical, and behavioral improvements.
Most prior research has used a simple pre-assessment / post-assessment design that requires participants to judge and report on their experiences retroactively. Several researchers propose that people experience difficulty reporting on their experiences of several days prior.
These difficulties hamper researcher's ability to accurately distinguish the ongoing effects of practices such as mindful-based exercises. Our goal was to harness the power of newer technologies, including internet-based assessment platforms and smartphone access, to allow participants to provide a timelier, and hopefully accurate, report of their experience using mindful practices.
Evidence suggests that mindful techniques help people live more balanced and fulfilling lives. However, everyone is unique, and we don't know exactly what might be good for each individual. Thus, our main goal was to learn something about how mindful-based practices are helpful on a day-to-day basis, and who they are helpful for.
Participants attended a training session where they created an account on this website, consented to participate, completed some surveys and learned the technique. Then, we asked them to practice the technique for the next 14 days and tell us about their experience by completing short, daily surveys on their computer, phone, or tablet. Finally, they completed one more large survey from their personal computer.
In exchange for their time completing the surveys, participants could earn up to 5 hours worth of participant pool credit and up to 20 raffle entries to win up to $150.00 in our final drawing!