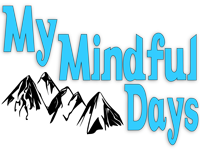 Visit Us
PLEASE NOTE: There is no free parking during weekdays on the University at Albany main campus, but we can pay for your parking if we know you need us to. Reply to your Learning Day Appointment confirmation or reminder email and let us know you are coming so we can set it up. Please plan to arrive 15 minutes before your session starts so you have time to park and walk to the Social Sciences Building.
You will find general travel, parking, and campus information below, which differs based on the day of week you will be visiting.
General Driving Directions: The university provides directions to the Main Campus from all directions. University Drive, which can be accessed from Western Avenue, Fuller Road, and Washington Avenue, circles the entire campus. Stay on University Drive and you will eventually return to your destination if you miss it the first time around. View Driving Directions to the Campus
Visit on Sunday: The easiest way to find us on Sunday ONLY is to enter campus from Fuller Road. Take the Tricentennial Drive exit at the roundabout. Cross University Drive, and park in the first lot to your left. Walk across the small road between the parking lot and the Academic Podium and go up the stairs on the right hand side of the building. Enter Social Sciences.
Visit on a Weekday: Visitor Parking, Lot 1, is located closest to Social Sciences. Enter the campus from Washington Avenue using the Main Entrance and follow the road around/to Collins Circle. Lot 1 is the first lot on the circle (you can see it on the right hand side of the Google Map image below). Parking is $5.00, but we can meet you at the lot and pay for your parking if you notify us that you need this service. After parking, walk to the Academic Podium. Turn right and proceed to the last building. Enter Social Sciences.
Public Transportation: The university provides links to several bus providers if you prefer to use mass transit. Click here to view available options. CDTA has several routes that arrive on campus. If traveling within Albany, both Route 11 and Route 12 stop on campus. Unfortunately, we are unable to pay for public transportation costs. We apologize for this inconvenience.
Our Office: We can offer only limited guidance if you have questions during your participation in the study. However, we're happy to help to the extent that we can without interfering with the research study. Our office is located at University at Albany, Social Sciences 136, 1400 Washington Ave., Albany, NY 12222.
Find the Social Sciences Building
Social Sciences is located at the Northwest side of the Academic Podium (marked with the 'A' in the map below). Stairs are located on the Southwest side of the Social Sciences building. If you are at the parking lot level, go up these stairs to enter the building.
Social Sciences, 1400 Washington Ave., Albany, NY 12222
Get directions from Google Maps