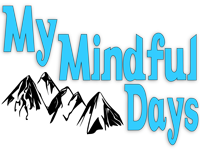 There are numerous meditation, yoga, and other mindful-based resources in upstate New York and on the web. We have listed just a few of our favorites below. Please perform an internet search to locate the resources closest to you.
Albany Shambhala Center
Part of an international community of urban meditation and rural retreat centers.
View their website
Heartspace Yoga &amp Healing Arts (Albany, NY)
Offering yoga, meditation, and healing arts from other traditions.
View their website
Kundalini Yoga Albany
Kundalini Yoga and Meditation
View their website
Little Moon Tibetan Gift Shop (Albany, NY)
Fair-trade items and weekly meditation instruction in downtown Albany
View their website
the Acupuncture Studio (Glens Falls, NY)
Acupuncture services and a weekly mindfulness meditation sitting.
View their website
Glens Falls Area Stress Reduction Program
Offers Mindfulness-Based Stress Reduction courses.
View their website
The Lemon Tree (Glens Falls, NY)
Offers a wide range of classes and workshops, including yoga.
View their website
Vipassana Meditation
One of India's most ancient techniques of meditation. Often referred to as 'Buddha Camp' due to the intense nature of the required silent 10-day initial course.
View their website
Dhamma Dhara Vipassana Meditation Center, Shelburne, MA
Pariyatti
501(c)(3) nonprofit importers and publishers of hard-to-find, out-of-print, and modern Buddhist writings.
View their website
Insight Meditation Society
One of the oldest, and well respected, meditation societies in the US. Located in central MA.
View their website
IN AN EMOTIONAL CRISIS? CALL 911!
University Counseling Center
Serving the UAlbany student population and located at 400 Patroon Creek Blvd, the Counseling Center offers individual and group therapy, support and psychoeducational groups, prevention and health promotion, and various services for those that have experienced a sexual assault. They can be reached at 518-442-5800
View the website
Psychological Services Center
A community-based research and training center for the Clinical and Counseling Psychology Doctoral Programs at UAlbany. They offer therapy, career, and psychological testing services for children, adolescents, and adults at their downtown Albany location. They can be reached at 518-442-4844
View the website
National Suicide Prevention Lifeline
Talk to a counselor at anytime. Services available for veterans, the deaf and hard of hearing, and in Spanish. They can be reached at 1-800-273-8255
View the website
National Alliance on Mental Illness
NAMI is the nation's largest grassroots mental health organization advocating for access to services and treatment for the millions of Americans affected by mental illness.
View the website

The international organization for anyone interested in learning about and/or researching Acceptance and Commitment Therapy, Relational Frame Theory, or Contextual Behavioral Science.
View the website

The Association for Behavioral and Cognitive Therapies is a professional organization dedicated to the use and investigation of scientific, evidence-based approaches to mental health and well-being.
View the website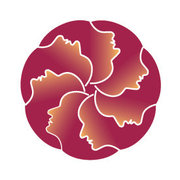 Mind and Life is a non-profit organization that seeks to relieve human suffering and advance well-being by combining knowledge from the world's contemplative traditions with contemporary scientific inquiry.
View the website